Industrial metalworking requires special handling
Individual requirements, custom-fit solutions
The metalworking industry enables high-tech in many areas. Global trends such as electromobility, additive manufacturing and lightweight construction are directly reflected in this industry. New products, solutions and processes must be developed to successfully meet the demands of tomorrow's markets and future. Diversity, more complex production processes and globalization are challenging the metal industry.
The intelligent automation of handling processes with image processing and laser technology offers the best balance between flexibility and productivity. inos vision solutions are characterized by high efficiency, durability and reliability – always adapted to the individual requirements of industrial metal processing. From robot guidance, industrial metrology and quality inspection to material handling systems, with the inos modular system of high-tech sensor solutions, inos software architecture and a set of special probing methods and algorithms for evaluation, you couldn't be better positioned.
Benefit from the innovative power of a globally active automation specialist. inos provides smart solutions to enable the highest possible quality, process-reliable workflows and economically mappable processes.
inos solution portfolio for the metalworking industry
Position determination in two- and three-dimensional space
Reach into the box – fast and reliably
Intelligent networking of workstations
Transparent quality inspection
Dimensional control with industrial 3D measuring technology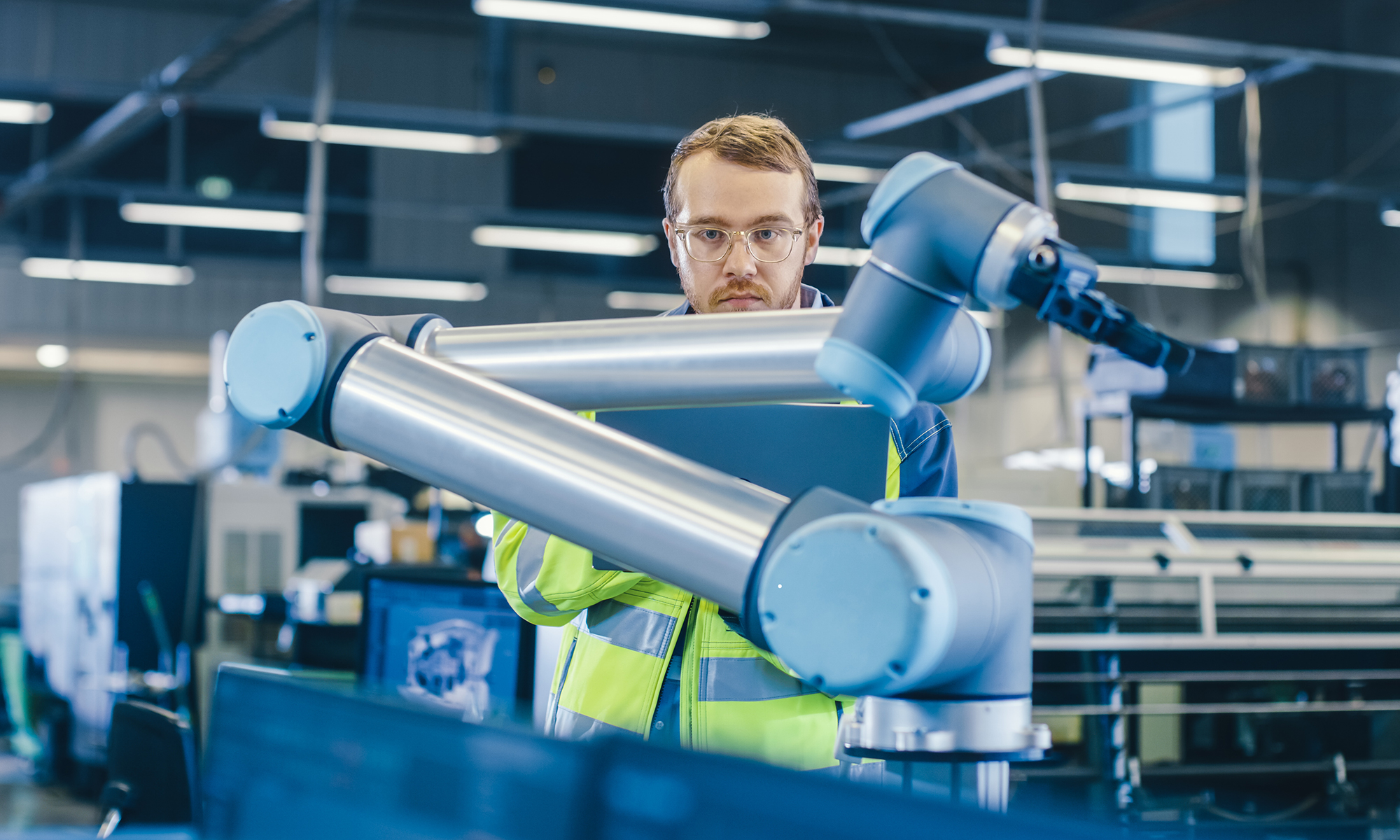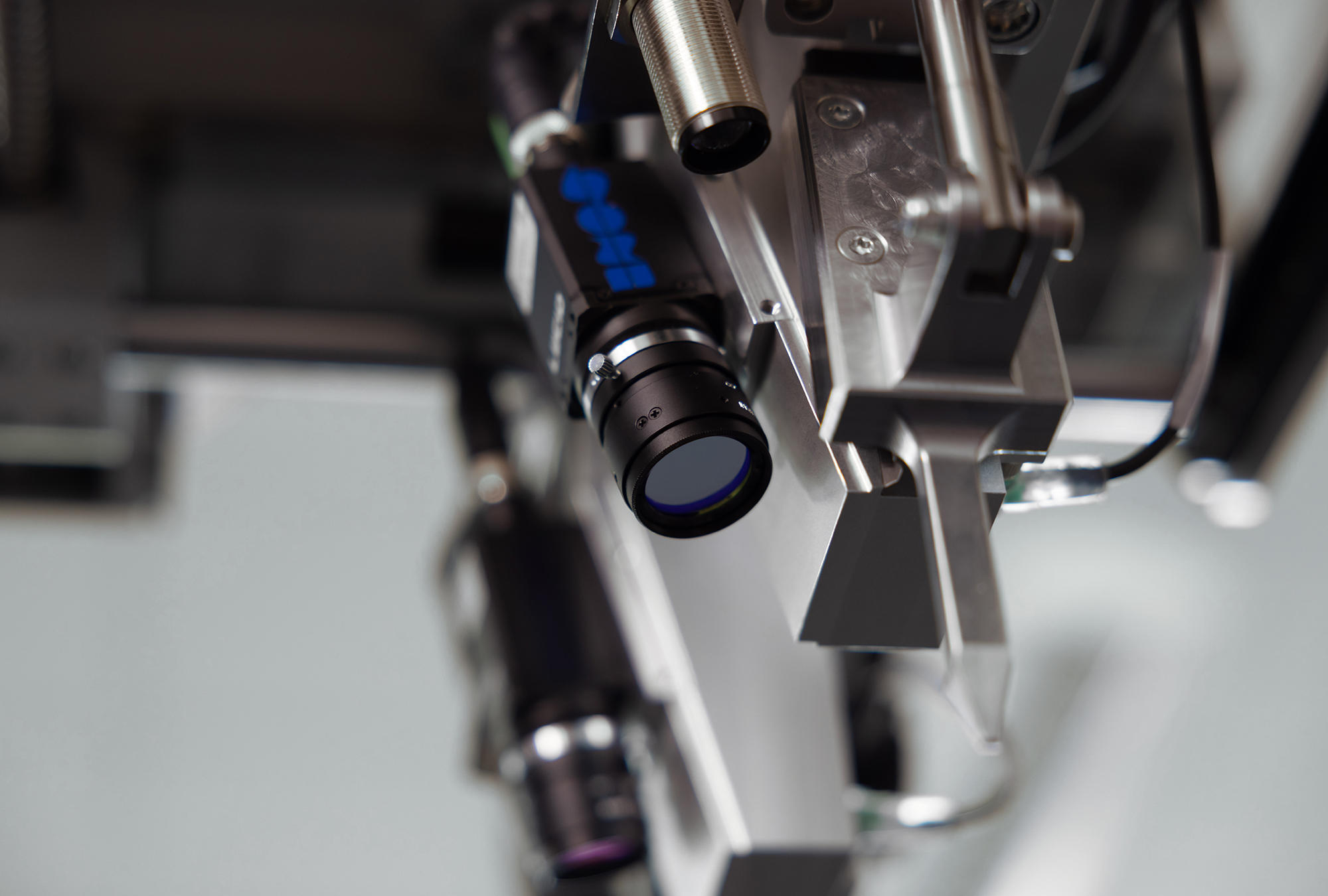 "Robotic systems, such as welding or assembly robots, are essential in the metalworking industry to meet the agile demand of the market. However, static units without vision technologies quickly reach their limits. Only robotic systems with intelligent image processing and laser technologies can dynamically react to changing conditions and increase productivity and quality. They enable companies to respond flexibly to market changes. With our innovative automation solutions and real-time monitoring systems, you can reduce your lead times and improve the quality of your products."
Opportunities and advantages of automation with inos
TURNKEY PARTNER OF THE metal processing industry
Holistic solutions
As a full-service provider, inos delivers holistic solutions to make automation simple, efficient and highly available. With a passion for process know-how, we increase productivity and quality along the entire value chain and beyond. inos offers a modular system with many options – always tailored to your needs and optimally integrated into the overall process.
Many years of experience
After its start in the automotive industry, inos has been a reliable system provider and companion to leading companies in numerous industries for more than 25 years, helping them with the automation of industrial processes and robot guidance. inos technologies are state-of-the-art: we make sure our solutions are durable, easy to implement and integrate, efficient, sustainable and economical – today, tomorrow and the day after tomorrow.
One contact person, one user interface
inos manages numerous applications, from robot guidance to material handling to industrial measurement technology, with clear, flexible, simple software. Time-consuming and costly training for your employees is reduced. Retrofits or expansions of process flows are easily and quickly integrated. We constitute one contact with a strong partner network to meet all your needs.
Contact us anytime
Your contact person: Thomas Klaiber
Ever lighter materials and increased requirements demand innovative technologies and knowledge. We are happy to support you, so please don't hesitate to contact us.