With position recognition systems from inos, the robot knows where to reach
Exact position recognition, optimum application
Whether in the consumer goods, automotive or aerospace industries, the individualization of products, diversity of variants and complexity of supply chains are increasing enormously. The success of highly competitive companies lies in the intelligent automation of production processes with innovative image processing and laser technologies.
For optimal application in fully automated machining cells, it is absolutely necessary to precisely determine the position of the component to be machined. The customer-specific machine vision concepts from inos are the basis of a strong system solution for the two-dimensional and three-dimensional control of robots. Very precisely aligned to the position of the object, inos' robot guidance system enables the highest possible accuracy, optimum quality and process reliability. The position of an object in 2D or 3D is determined in real-time and the guide unit is aligned accordingly – quickly, reliably and efficiently.
We broaden the horizon of your automation projects with vision – for more foresight and a clearer view!
Diversity and competence in hardware and software
As full-service provider, inos supports customers with smart turnkey solutions consisting of hardware and software – in a modular system, from a single source, entirely according to your needs. Your processes are automated simply, fast and efficiently.
PC, in a control cabinet or panel or stand-alone
One or more high-tech sensors
inos' visionary system software
Advantages of 2D and 3D position recognition:
Consistent quality
The high-quality sensors from inos continuously calculate the position of the workpieces and immediately adjust the robots to the objects' current positions. Variations are compensated for, and costly mechanical alignments are eliminated. Units equipped with our robot guidance system carry out handling processes with consistent quality.
High economic efficiency
Due to 2D and 3D position determination by inos, variations in production do not have to be compensated for by mechanical systems or process adjustments. Material and engineering costs in plant construction and manual rework and rejects due to incorrect handling of components are reduced or even eliminated.
Greater flexibility
Since resolution, measuring field and working distance can be adjusted and the inos architecture is scalable as required, inos' intelligent position detection offers you maximum flexibility with simpler plant mechanics. Production delays due to process adaptations or production modifications are reduced. Setups for new products can be created virtually, quickly and easily, by using the virtual commissioning tool.
2D and 3D position recognition of inos in practice
Two-dimensional and three-dimensional position recognition can be used across all industries – wherever robots or other manipulators are in use.
For example, you can use the robot guidance system from inos for:
Application of sealants
Sealing of sheet metal seams
Foam application
Cavity preservation
Masking operations
Welding operations
Mounting
Any robot-assisted processing of components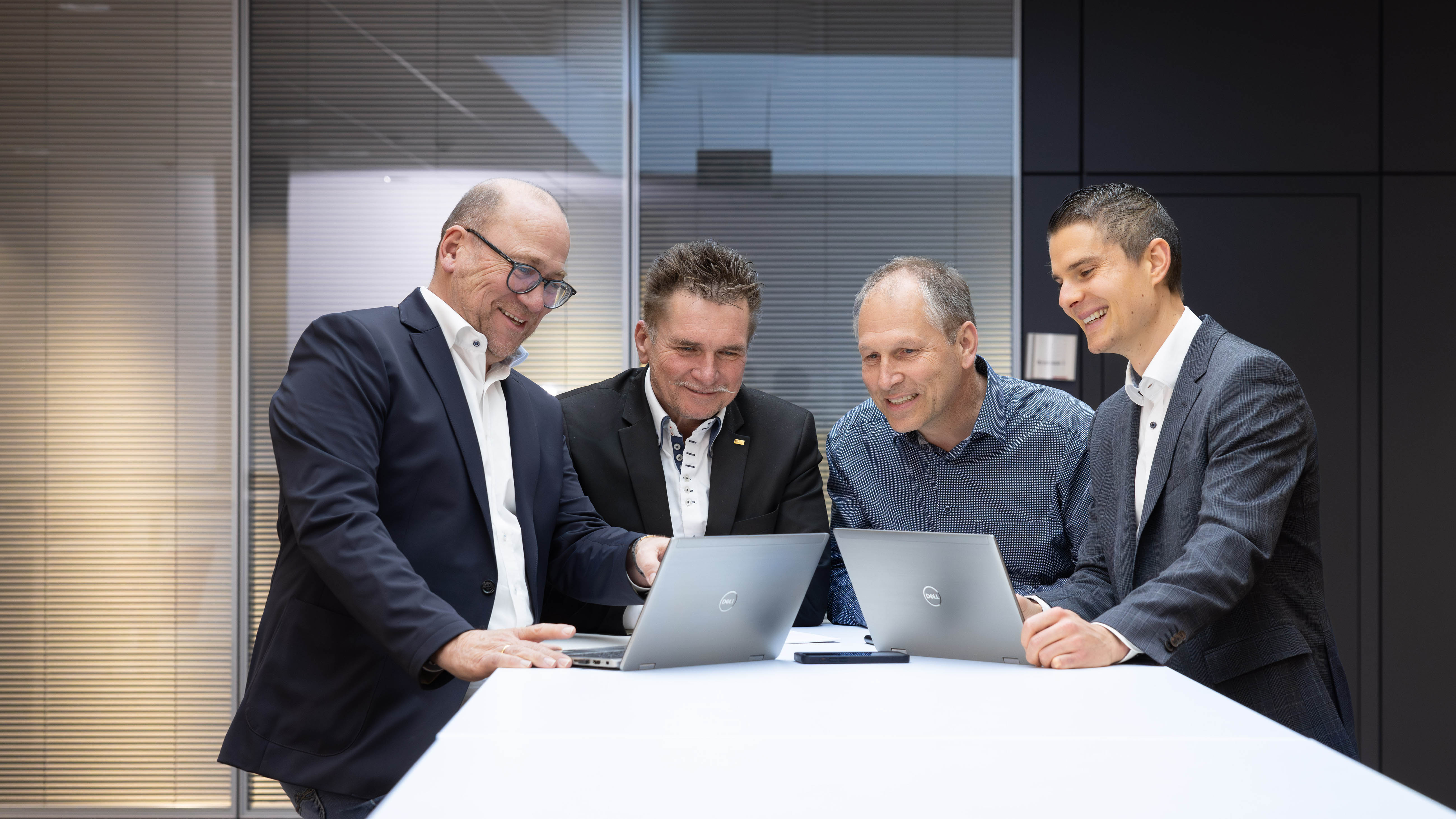 We live service
Let's talk about partnership
Keeping your manufacturing solution highly available – that's what we work passionately to achieve, with our finger on the pulse of research and practice. It is important to us that your automated processes run reliably and that you can flexibly adapt those processes at any time as your requirements change.
With inos you enter into a trusting partnership over your solution's entire lifecycle. Our global network is ready. We think ahead for you, accompany you and offer service with added value and vision.
Our portfolio
Turnkey solutions for industrial automation
Add vision to your processes
Your contact person: Thomas Klaiber
Do you want to control assembly units and robots efficiently and adapt your production to Industry 4.0? We're happy to help you!