Always in view: Your products' quality and dimensions
Turnkey solution for quality inspection
The core of every production and manufacturing process is high-quality workpieces – in the right dimensions. However, both external and internal factors can lead to process deviations and affect the dimensions of critical features. Skilled personnel must stop production, find the source of the problem, quarantine the affected products, and then either manually rework or reject them. This is neither efficient nor profitable for companies in any industry.
inos supports companies in mastering these tasks and makes inspection processes more efficient and economical with machine vision. As a turnkey solution for inspecting dimensions, inos' 3D inline metrology significantly reduces the rework and reject rate for workpieces and component groups, as well as overall inspection time. The use of inos image processing systems in quality inspection leads to lasting increases in competitiveness and productivity and sustainably reduces the quality assurance department's work.
Advantages of 3D inline metrology
Dimensional control
Quality
The continuous optical measurement of components eliminates error-prone manual inspections. More frequent inspections and optimized production parameters improve product quality and quality monitoring.
Time
With inline measurement, the components no longer must be removed from the line and measured at a different location. When you use fixed or robot-guided sensors, all measurements can take place simultaneously. This improves cycle time and reduces the overall inspection time enormously.
Cost
Since production does not have to be interrupted for inline dimensional inspection, companies do not incur financial losses. The transparency of the software-based, industrial 3D measurement technology allows for reliable, timely root cause analysis. The specialist personnel's efforts can be targeted more efficiently.
Flexibility
Inline metrology solutions from inos are easy to implement, allowing systems to ramp up faster and customers to respond more quickly and agilely. Advances or new models can be easily integrated into existing processes without mechanical changes. This enables a high level of system availability.
Our powerful reporting software – inos Analyzer – can track measurements and KPIs from multiple production lines and multiple devices in real-time. In addition, inos offers a customized reporting solution for companies. In addition to transparency, the software offers maximum flexibility as it is web-based and does not need to be installed on a PC.
Quality inspection
Intelligent automated measurements
The demand for product quality is increasing. Rating portals, increasing globalization and individualization and changing user behavior put companies under pressure. With inos by your side, you can master these challenges. As a long-standing partner to our customers, we know how different their requirements for quality control can be. We are a full-service provider who supports customers with smart solutions to meet the demands of future markets, and we offer companies a modular system with numerous possibilities. At inos, you are the focus. Our quality inspection solutions cover any kind of control process. Get to know our extensive portfolio:
Complete solution from one source
Do you want to automate, adapt or renew your quality control from scratch? Are you looking for a solution from a single source? Then you've come to the right place!
From software to hardware, we'll give you every required component, whether modular or single-source – always tailored to your wishes.
Do you want to adapt your quality inspection to Industry 4.0 and breathe vision into your processes? Contact us for your consultation and discussions.
"With 3D inline metrology from inos, our customers are always one step ahead of the competition. Within a few seconds, customers have more than 100 measuring points. And due to our temperature compensation system, our inline measuring systems deliver consistent results around the clock – always intending to give our customers the highest possible transparency, freedom of action and quality."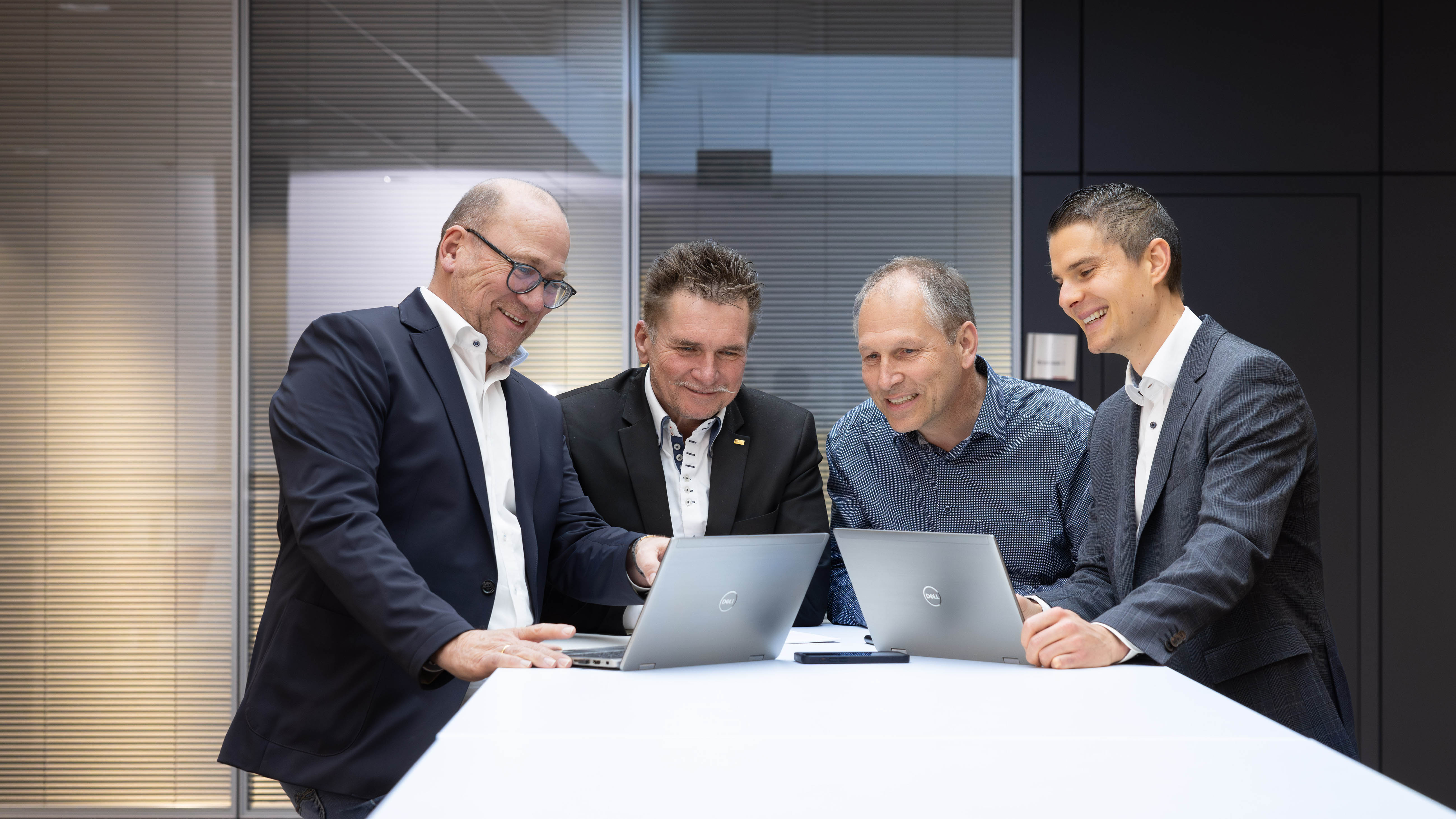 We live service
Let's talk about partnership
Keeping your solution available in production – that's what we work passionately to achieve, with our finger on the pulse of research and practice. It is important to us that your quality control runs reliably and that you can flexibly adapt your processes at any time as your requirements change.
With inos you enter into a trusting partnership throughout the lifecycle of your solution. Our global network is ready. We think ahead for you, accompany you and offer service with added value and vision.
Our portfolio
Turnkey solutions for industrial automation
Give your processes vision
Your contact person: Thomas Klaiber
Do you want to constantly improve the quality of your products and adapt your quality assurance to Industry 4.0? We're happy to help you!