Best-fit solutions for optimal fit
Decades of experience
Joints, gap dimensions and symmetrical installation of components are essential quality features in all areas of manufacturing. With the increasing complexity and individualization of products, components must be assembled at many points in automated assembly. Deviations on the production line, and dirty or ground components, impede the process flow because robots are unable to detect the components' current position and orientation. Manual interventions are therefore often unavoidable and substantially increase errors and cycle time.
As system partner and one of the leading partners for best-fit systems, inos supports customers from the automotive to consumer goods industries in mastering these challenging topics. Core elements of our best-fit solutions are our powerful vision systems and software technologies. For more than 25 years, inos has been supplying industries worldwide with reliable, flexible, fast best-fit systems. Decades of experience, best-fit process know-how and pioneering spirit make inos a reliable system partner. inos enables high-end assembly, increases the efficiency of your assembly processes and helps to save resources in the long term. With inos turnkey solutions for multi-level robot guidance, your industrial robots work 24/7 with consistent quality. We teach your robots to "see" and take your series production to a new level.
Advantages of best-fit systems in manufacturing and production
Robot guidance with vision
High accuracy
The iterative control loop guides the robot to the ideal position to assemble the components as required. This also allows the robot to compensate for inaccuracies due to temperature and wear, 24/7 – ideal for series production. Rejects and manual rework are minimized.
High reliability
inos enables the highest possible availability and reliability of your processes with flexible, robust turnkey best-fit systems. Less maintenance work gives you more financial freedom.
High speed
Precise algorithms analyze the image material, deliver results in seconds and accelerate the fitting process in the shortest possible time. Cycle time is significantly reduced compared to mechanical and manual fitting systems.
High flexibility
inos' best-fit solutions are characterized by flexible software, hardware and interfaces; they support common industrial robots and networks. inos looks after its customers with virtual commissioning to reduce commissioning time, as well as error analysis and follow-up at the customer's site.
High quality
Even with different materials, components and paint finishes, the inos best-fit system guides your industrial robot into the optimal position in the shortest possible time, due to our intelligent measurement algorithms. Between and after the shoring sections, customers can perform detailed quality measurements. Consequently, you always retain oversight and consistent quality you can count on.
Due to the iterative control loop, complex centering of the component is not necessary. Robot inaccuracy due to temperature and wear can be easily compensated for by inos' multi-level robot guidance. Our goal is always to offer you the highest possible quality – that's why we think ahead for you and continuously improve our best-fit system.
Advantage of multi-step robot guidance with relative position measurements
Compensate for variations
Compared to single-step positioning, inos' multi-step robot guidance with relative position measurements improves measurement accuracy after each step and can compensate for variations in the part's position and dimensions. The statistical repeatability here is ≤ ± 0.05; dynamic repeatability is as high as ≤ ± 0.02. In addition, the inos system learns with each measurement – for even greater accuracy.
Patented method for best-fit control of robots
Best-fit is based on a mathematical procedure that attempts to minimize deviations from ideal values. inos has further developed this basic procedure and expanded it to include factors that customers consider essential:
Weighting of individual sensor information
Masking of sensor information for different degrees of freedom
Redundancy definitions
Integrated detection of deviations
Collision detection
Combined sensor information
Quality control software for quality visualization and tracking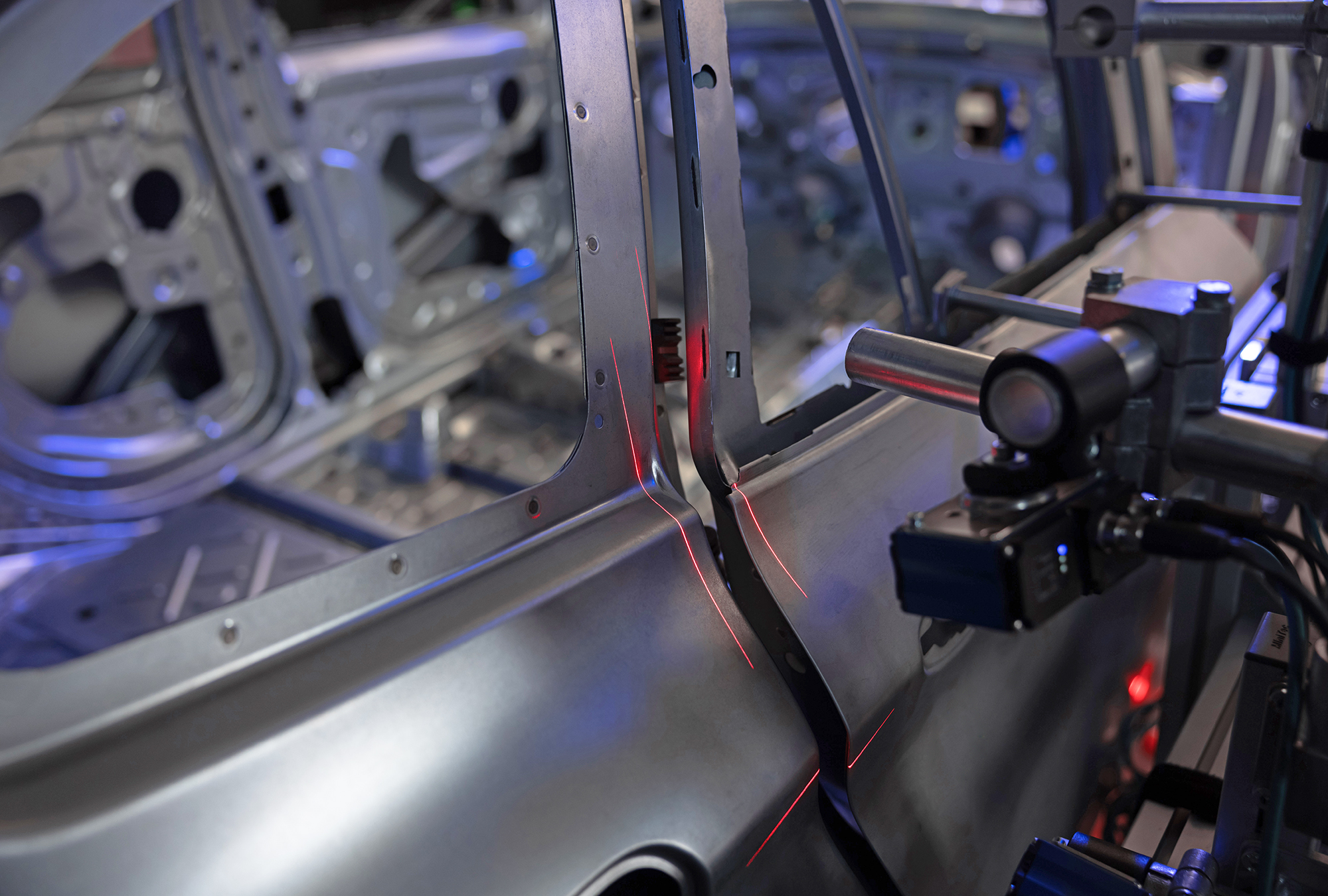 Many areas of application
From shell construction to final assembly
Nearly every industry can benefit from best-fit automated part alignment. From body-in-white to final assembly, best-fit offers numerous advantages in assembly and significantly reduces cycle time.
At the inos Tec-Center in Stuttgart, customers can watch a best-fit system live during the alignment of car body and car door components.
A total of eight sensors are mounted on the gripper
The cycle time for each correction step is less than 150 milliseconds
The robot takes about 250 milliseconds for each correction movement
In an assembly process with an average of three iteration steps, a cycle time of ≤ 1.5 seconds can be achieved.
Visit us at our Tec-Center and, together with us, you can research innovative, visionary and sustainable developments of the future. Smart factory, Industry 4.0 – inos is your reliable turnkey partner for the future!
Complete solution from one source
Do you want to automate, adapt or renew your assembly? Are you looking for a complete solution from a single source? Then you've come to the right place!
From software, such as the inos Analyzer, to hardware, including robots and grippers – we'll give you a modular system with numerous possibilities, whether modular or single-source. We find the best combination for each customer – always tailored to your needs and optimally integrated into your overall process.
Do you want to adapt your production to Industry 4.0 and breathe vision into your processes? Contact us for your personal consultation.
Best-fit trio
Robot guidance and automated assembly
Best-fit systems from inos offer customers the highest possible flexibility with consistent quality: component feeding, multi-stage robot guidance in the area of form & pierce or unstacking and palletizing. They are compatible with the most common brands of robots and industrial networks, as well as inos' own in-house and third-party image processing sensors, so customers always remain agile in their assembly. inos adds automation and movement to your processes – always with the goal of increasing your productivity and quality.
inos best-fit concepts – the right solution for every handling process:
Best-fit mounting with stationary sensors
Best-fit assembly with sensors on robot-guided grippers
Best-fit assembly with measurement and assembly robots
With inos, you have the choice. We give you the best solution!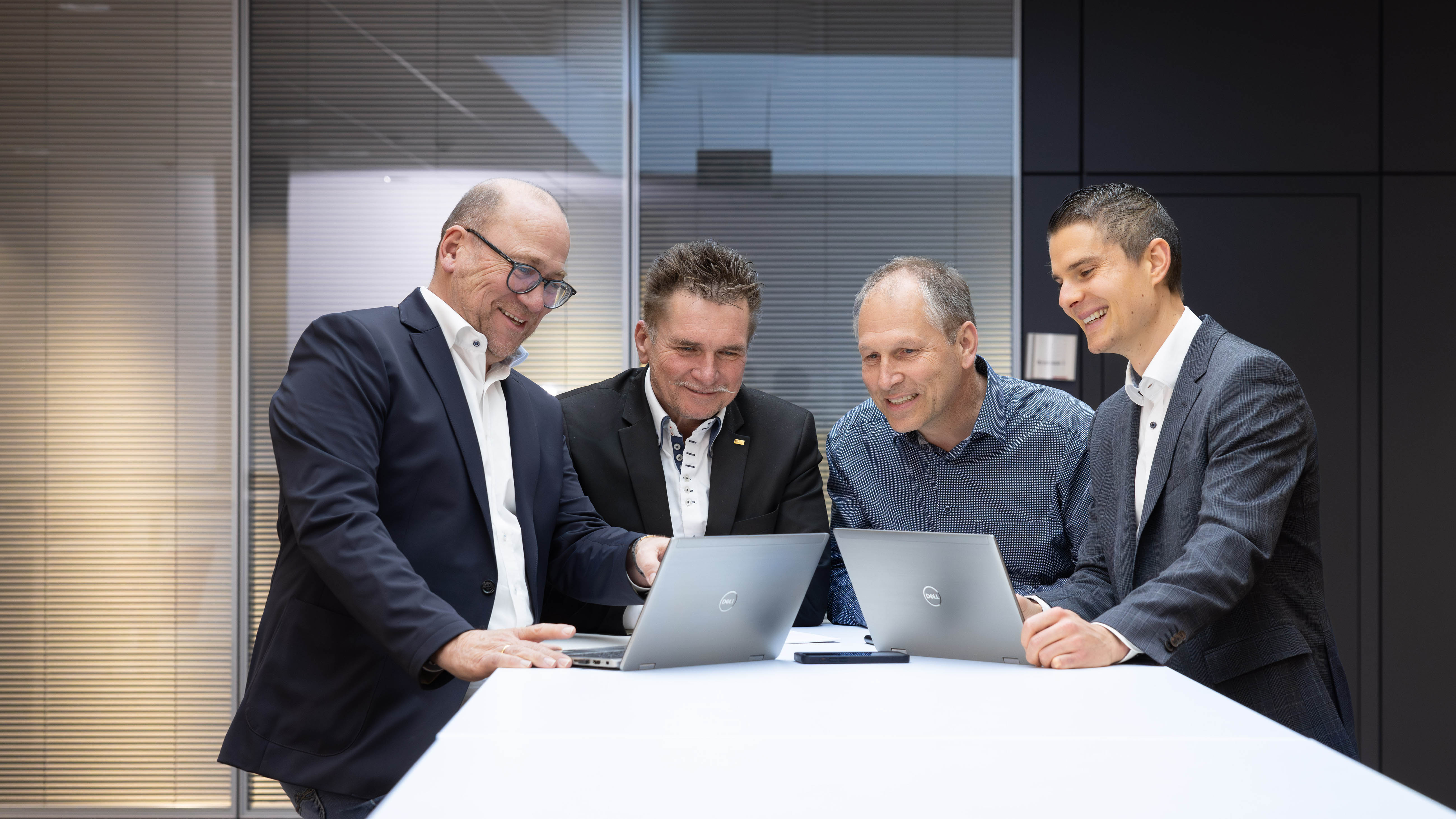 We live service
Let's talk partnership
Keeping your solution highly available in manufacturing – that's what we work passionately to achieve, with our finger on the pulse of research and practice. It is important to us that your best-fit systems run reliably and that you can flexibly adapt your processes at any time as your requirements change.
With inos, you enter into a trusting partnership with a reliable partner throughout the lifecycle of your solution. Our global network is ready. We think ahead for you, accompany you and offer service with added value and vision.
Our portfolio
Turnkey solutions for industrial automation
Give your processes vision
Your contact person: Thomas Klaiber
Do you want to increase your quality with best-fit and adapt your assembly processes to Industry 4.0? We're happy to help you!