Bin picking solutions – for greater efficiency and profitability
Pick and Place
Modern manufacturing and logistics are becoming increasingly complex and there is rarely time to sort components manually. More than ever, pick & place solutions are required that advance manufacturing and logistics quickly, reliably and ergonomically. In bin picking or machine picking, a robot loads or unloads disorganized components fully automatically into or out of a box or machine. Intelligent bin picking systems from inos decrease the cycle time of your processes, lift heavy loads effortlessly, carry out monotonous and ergonomically risky tasks and reduce manual interventions to a minimum.
Automated bin picking systems are therefore the linchpin of smart manufacturing and increase a company's competitiveness, efficiency and safety.
Build on inos' innovative bin picking solutions with visionary 3D image processing – from classic bin picking to machine tending and racking. Our passion for Industry 4.0 innovations and our process know-how are evident throughout the entire value chain.
Four reasons for inos' bin picking solutions
Separation in production
Cost-effectiveness
inos solutions are characterized by a long service life and outstanding robustness. Maintenance and service expenses are substantially lower. Since the robot units can be used for various different applications without needing different superstructures or fixtures, labor and unit costs are significantly reduced.
Stable quality
Automation minimizes manual intervention, and thus the associated errors. Bin picking solutions are efficient and reliable, performing tasks with consistent quality.
Increased efficiency
A robot unit can install several components in a machine without changing the system layout. This eliminates idle times and decreases the cycle times in loading, unloading and charging cycles. Higher throughput times in turn mean lower costs.
Improved health and safety at work
Bending over, picking up, putting down – an eternal cycle. The heavier the component, the harder your employees have to work. Bin picking solutions give your employees lasting relief from monotonous, ergonomically risky tasks.
...to Z
After a 3D sensor has scanned the individual components in the crate, a digital image of the individual objects is created. Our software identifies each individual component three-dimensionally and creates an optimal removal strategy for collision-free gripper guidance. Even slipped components are detected without difficulty, due to continuous checks and adjustments. Throughout process, the software "guides" the robot to always pick correctly.
Examples of bin picking in action
Flexible, modular bin picking solutions
TAILORED TO YOUR NEEDS
As a long-standing partner for our customers, we know how different the requirements for a bin picking system can be. Our solutions adapt to our customers' needs – not the other way around. As full-service provider who supports customers with smart solutions to meet the requirements of the future and markets, we offer companies a modular system with many options.
Bin picking robots remove components from containers such as small load carriers or racks, or pick them directly from workbenches or belts. Our pick & place technologies precisely separate components and then load a machine – quickly, reliably and consistently. We adapt the robot gripper arm specifically to your component and your requirements.
Whether an existing or a new robotic cell – we deliver what you need, with a view to Industry 4.0.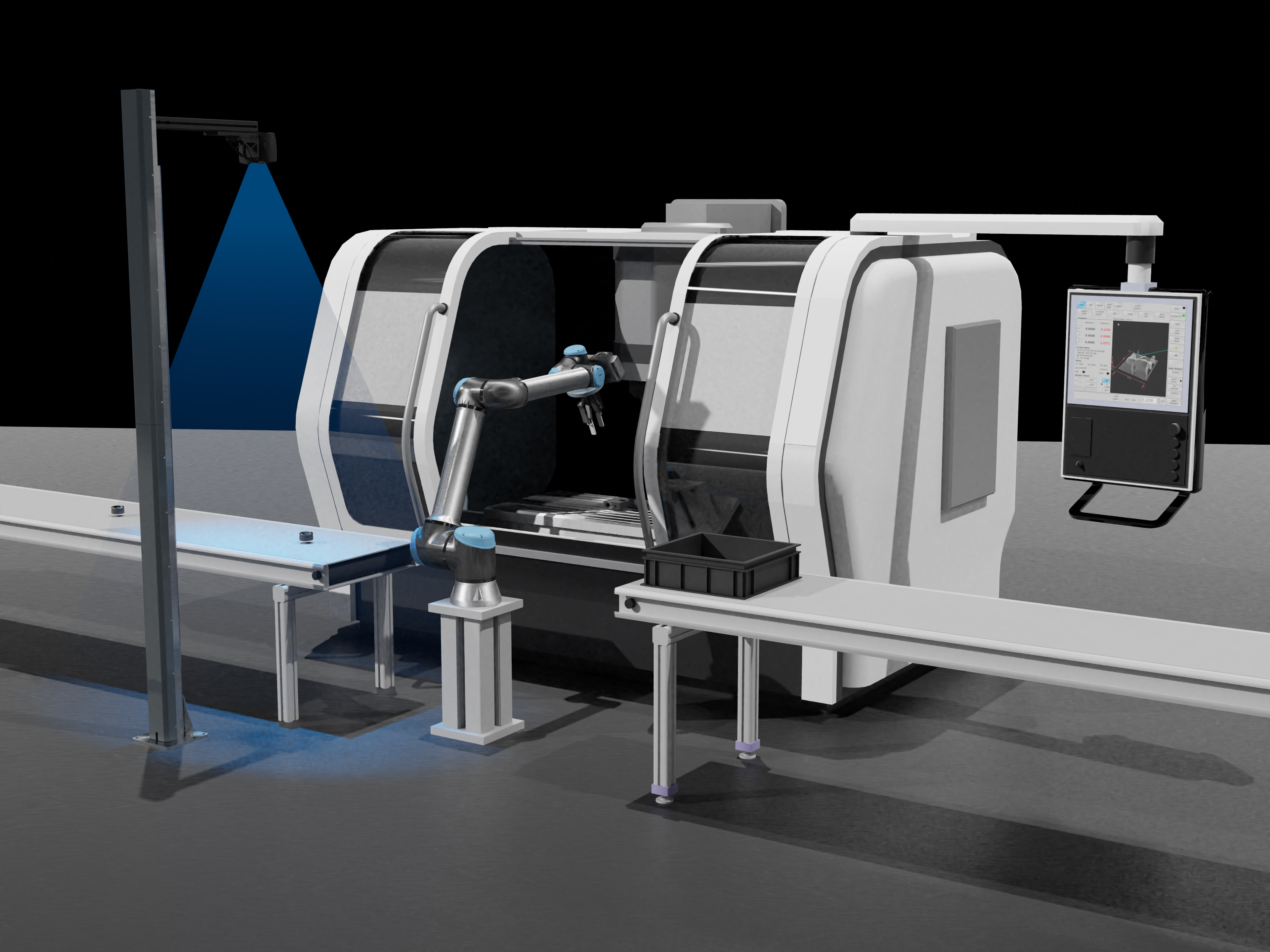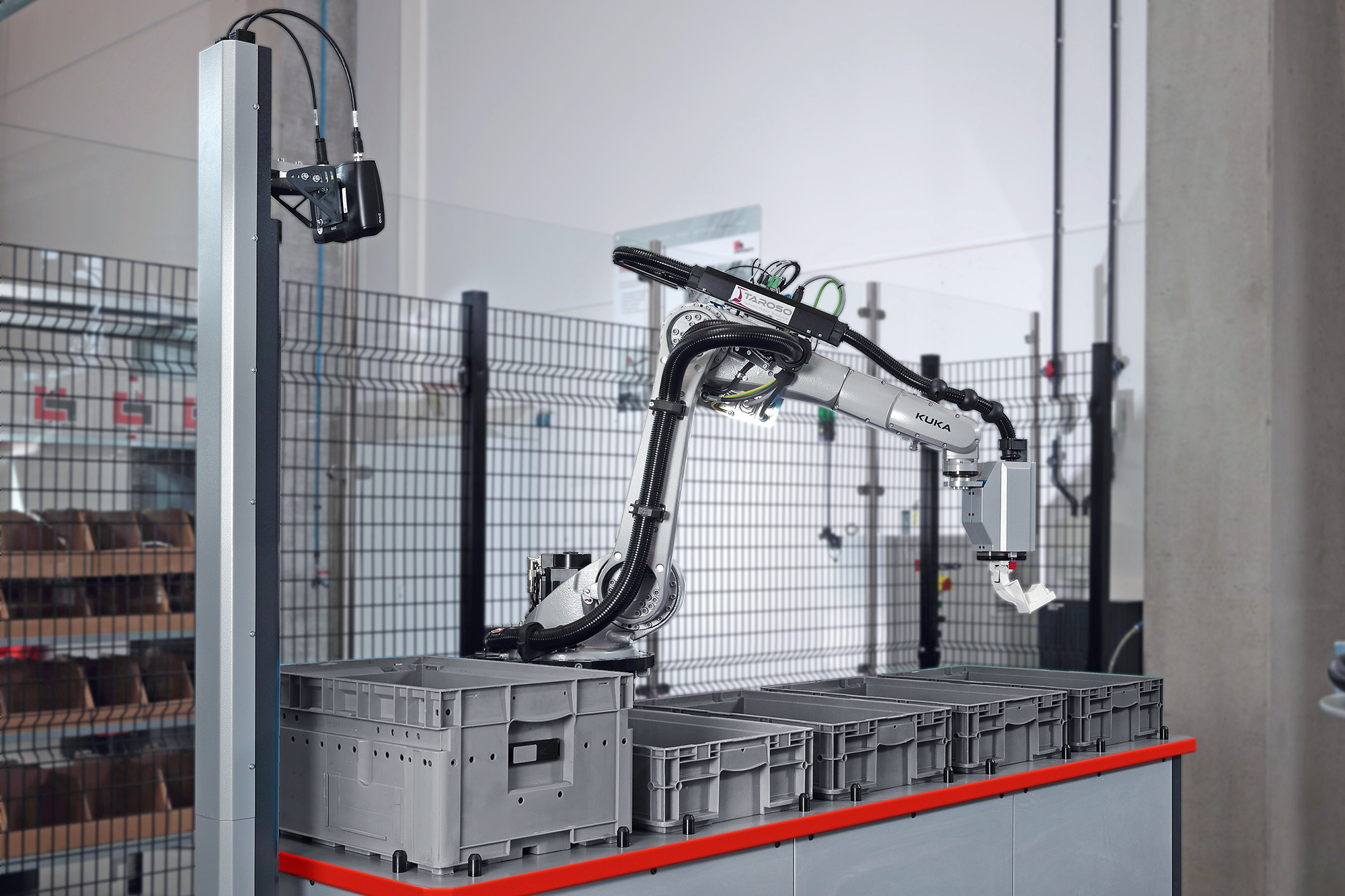 Complete solution from a single source
Do you want to automate, adapt or renew your production from scratch? Are you looking for a single-source solution? Then you've come to the right place!
From software, such as the vision sensor, to hardware, such as robots and grippers, we provide you with every component you need, in modular form or from a single source – always tailored to your wishes.
Do you want to adapt your production to Industry 4.0 and breathe vision into your processes? Contact us for your personal consultation and discussion.
Profit across the company with bin picking from inos
Not all bin picking is the same. Because our customers' needs and challenges are very different, our bin picking solutions are just as individual. Whether you are looking for a modular solution or a complete solution for manufacturing processes, our turnkey solutions separate your components using state-of-the-art hardware and visionary 3D sensor technology. Box, rack or conveyor belt? Due to our modular hardware and software design, customers can tailor the bin picking solution to their exact needs.
We provide solutions, create them and add vision to your processes. Our bin picking systems reduce the complexity of material handling by detecting
how the component to be removed is lying in the container
which workpiece can be removed
how the component can be separated
how the robot arm can grip without collision
how the individual components must be sorted
exactly how the individual workpieces have to be placed
where the components must be picked up and put down, for example conveyors, racks, or crates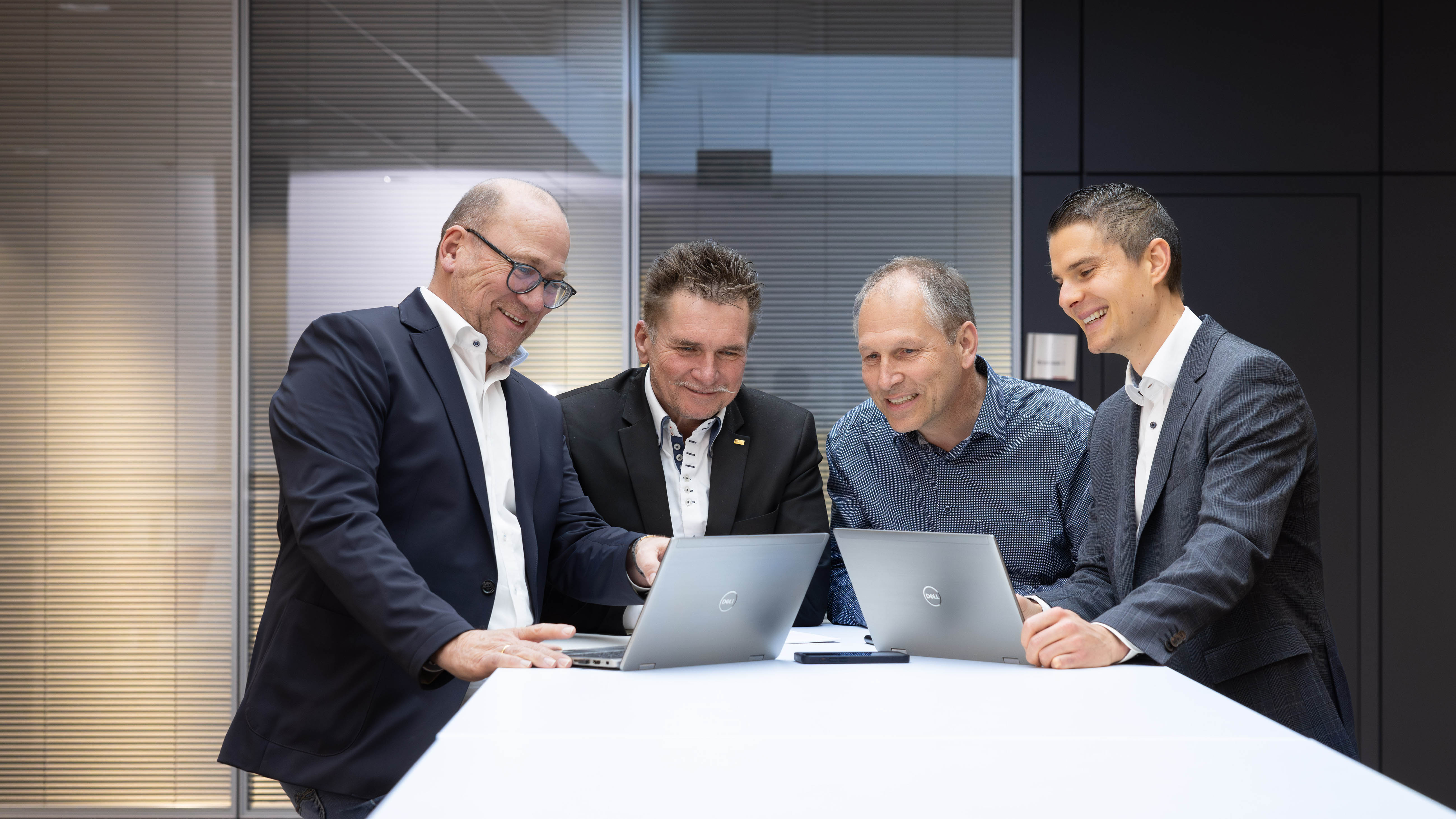 We live service
Let's talk about partnership
Keeping your material-handling solution highly available – that's what we strive for, with our finger on the pulse of research and practice. It is important to us that your bin picking systems run reliably and that you can flexibly adapt your processes at any time as your requirements change.
With inos, you enter into a trusting partnership over your solution's entire lifecycle. Our global network is ready. We think ahead for you, accompany you and offer service with added value and vision.
Our portfolio
Turnkey solutions for industrial automation
Give your processes vision
Your contact person: Thomas Klaiber
Do you want to pick the right component at the right time and adapt your production to Industry 4.0? We're happy to help you!