Palletizing systems for package handling
Palletizing processes with vision
Inefficient processes, damage to goods and accidents at work cost time and money and go hand in hand with high physical strain for employees. The key to success: efficient intralogistics.
inos offers innovative solutions to standardize and automate logistics processes. The focus is always on robotics and image processing for tomorrow's logistics. Machine vision provides foresight and teaches your robots to "see." Pallets therefore do not have to be placed exactly, nor does information about the unit load on the pallet have to be passed on to the system. The innovative, durable palletizing and depalletizing systems from inos help to make logistics processes efficient and thus to reduce costs in the long term.
With automation expertise and passion, cycle time is reduced and your company's safety and productivity are sustainably increased.
Intelligent palletizing and depalletizing solutions
Industrie 4.0
Simpler operation through plug & play
inos enables the simple integration of the components into the customer's in-house software by means of Plug & Play or standardized interfaces.
Higher availability
Palletizing systems from inos provide more flexibility and higher availability. This is achieved by means of robot or portal solutions, which compensate for fluctuations in demand and peaks in warehouse logistics.
Higher throughput
Our software creates an optimal palletizing and depalletizing strategy based on 3D sensor data – regardless of whether the pallets are single-variety or mixed. Pallets can be stacked higher and depalletized faster. The faster cycle time leads to higher throughput and thus to a significant reduction in costs.
Security for employees
Manually loading or depalletizing pallets is physically demanding for employees. Incorrectly stacked packages can become unbalanced and tip over. Automated robot systems take the strain off employees, reduce the risk of accidents and thus enable safe workplaces.
Profitability
Plug & Play solutions, employee training and excellent after-sales spare parts supply make inos a first-class, full-service provider.
"Industry 4.0 presents companies with new challenges. At the same time, the intelligent networking of machines and processes offers opportunities and enormous potential. inos has recognized these opportunities. As one of the most innovative companies in the field of vision systems, we also handle other Industry 4.0 topics such as artificial intelligence, deep learning and machine learning. In this way, we can always offer our customers the latest technology for Industry 4.0."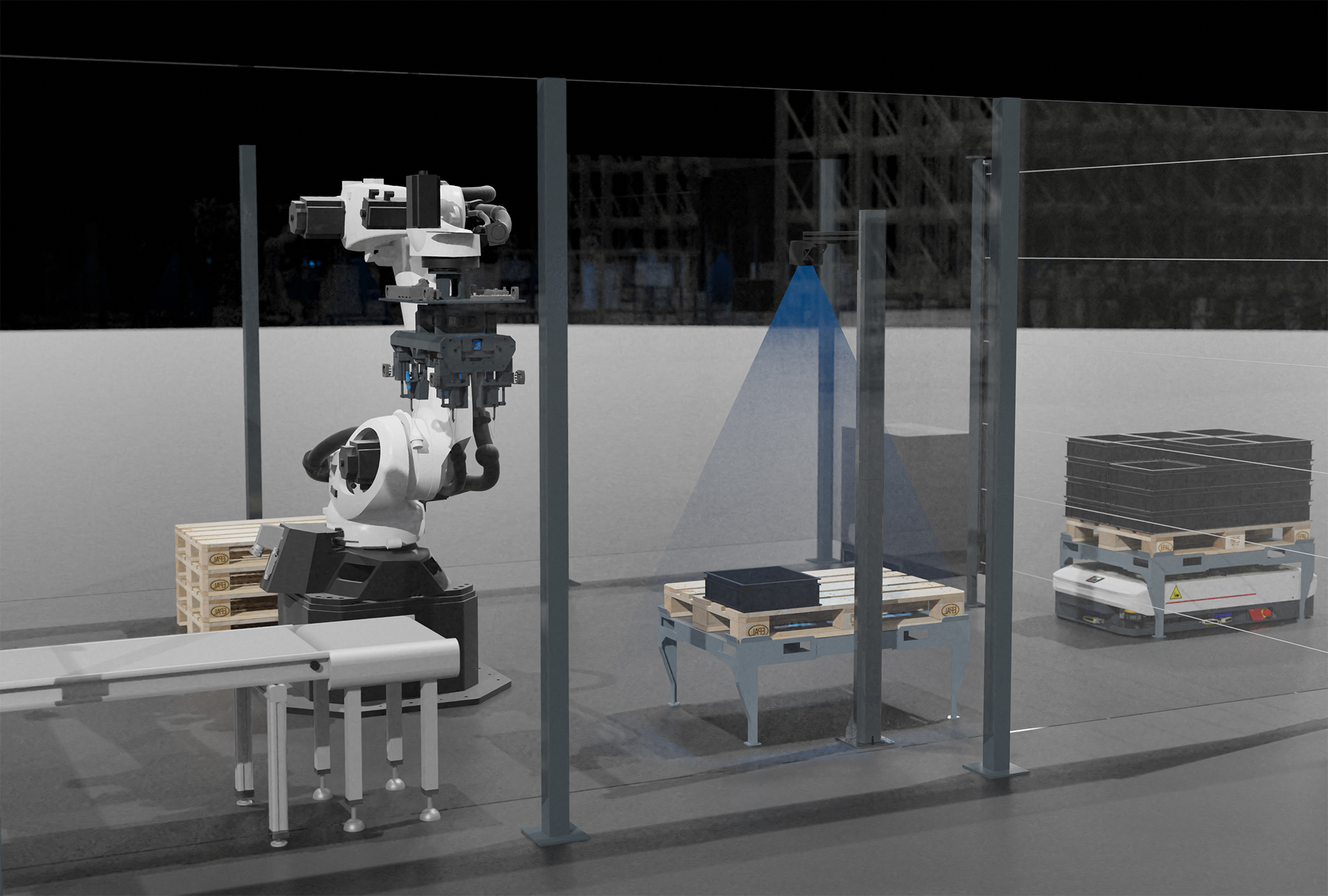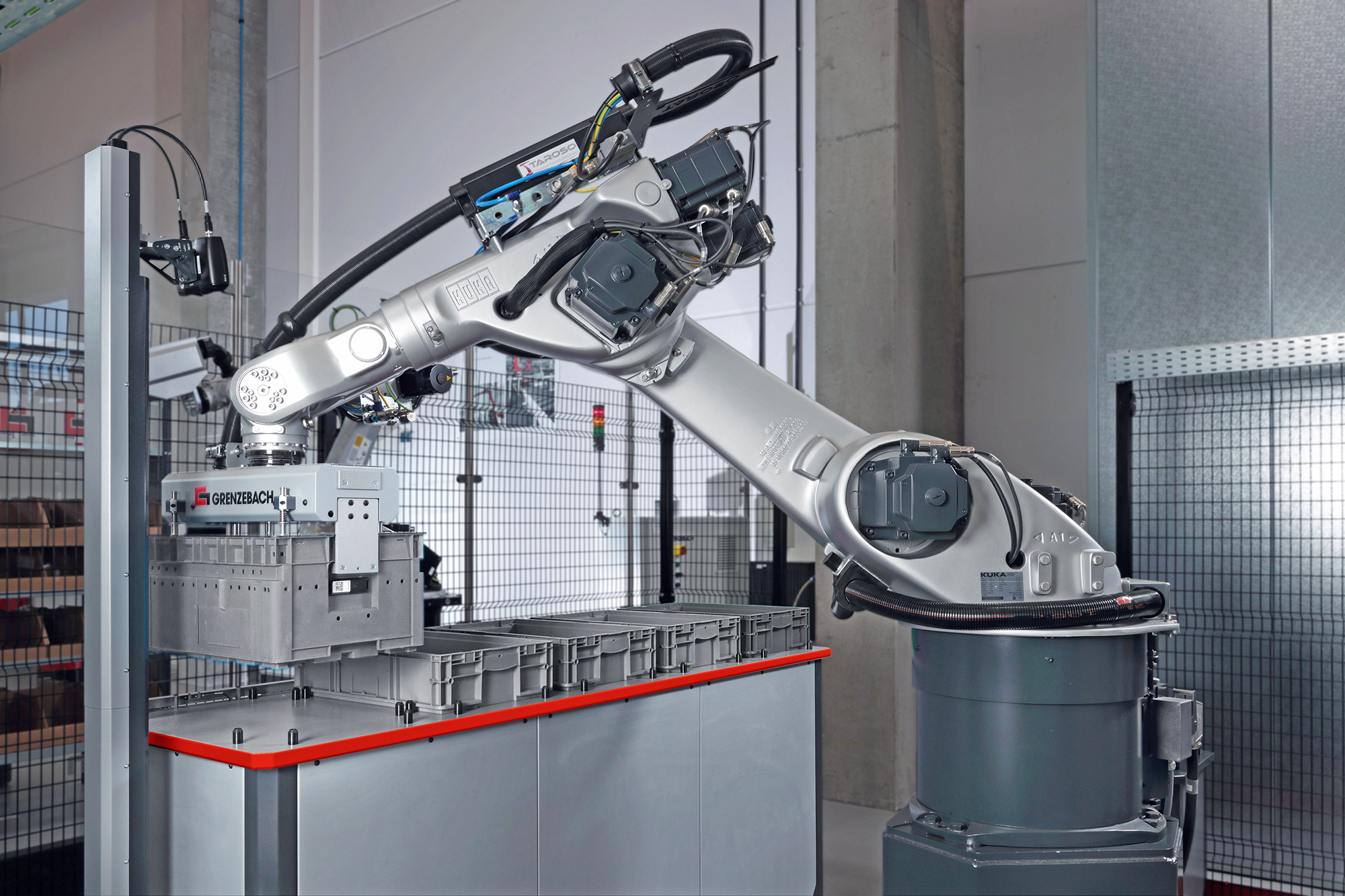 Depalletizing of small load carriers
Suitable for all industries
Small load carriers (SLC) have become an indispensable universal aid for internal and external transport, not only in the automotive industry but also in other sectors. SLCs are usually transported on mixed pallets to their destination, where they are often transferred to conveyor technology.
Automated sensor-based depalletizing offers maximum functionality and flexibility
Integrated 3D sensor technology detects the position of containers on the pallet
Robots depalletize the individual SLC with a cycle time of less than 12 seconds
Employees avoid physical strain and can be deployed elsewhere at the same time
Palletizing of mixed pallets
In the logistics industry, palletizing is one of the most basic processes. However, these processes are becoming increasingly complex due to the increase in the number of variants, the increased individualization of orders and the decrease in parts per packaging unit. Mixed pallets offer the advantage that objects can be stacked more efficiently. At the same time, the stability of the packages must be ensured.
Automated sensor-based palletizing offers maximum functionality and flexibility
Integrated 3D sensor technology scans both the pallet and the packages
The sensor calculates the ideal palletizing strategy in real-time for maximum stability
Robots palletize the individual piece goods
Pallet can be loaded more efficiently and higher
In the automated duo, another robot wraps the pallet at the same time
Complete solution from a single source
Do you want to automate, adapt or renew your logistics? Are you looking for a complete solution from a single source? Then you've come to the right place!
From software, such as the vision sensor, to hardware, such as robots and grippers, we can supply you with any component you need on a modular basis or from a single source – always tailored to your requirements.
Do you want to adapt your production to Industry 4.0 and breathe vision into your processes? Contact us for your personal consultation.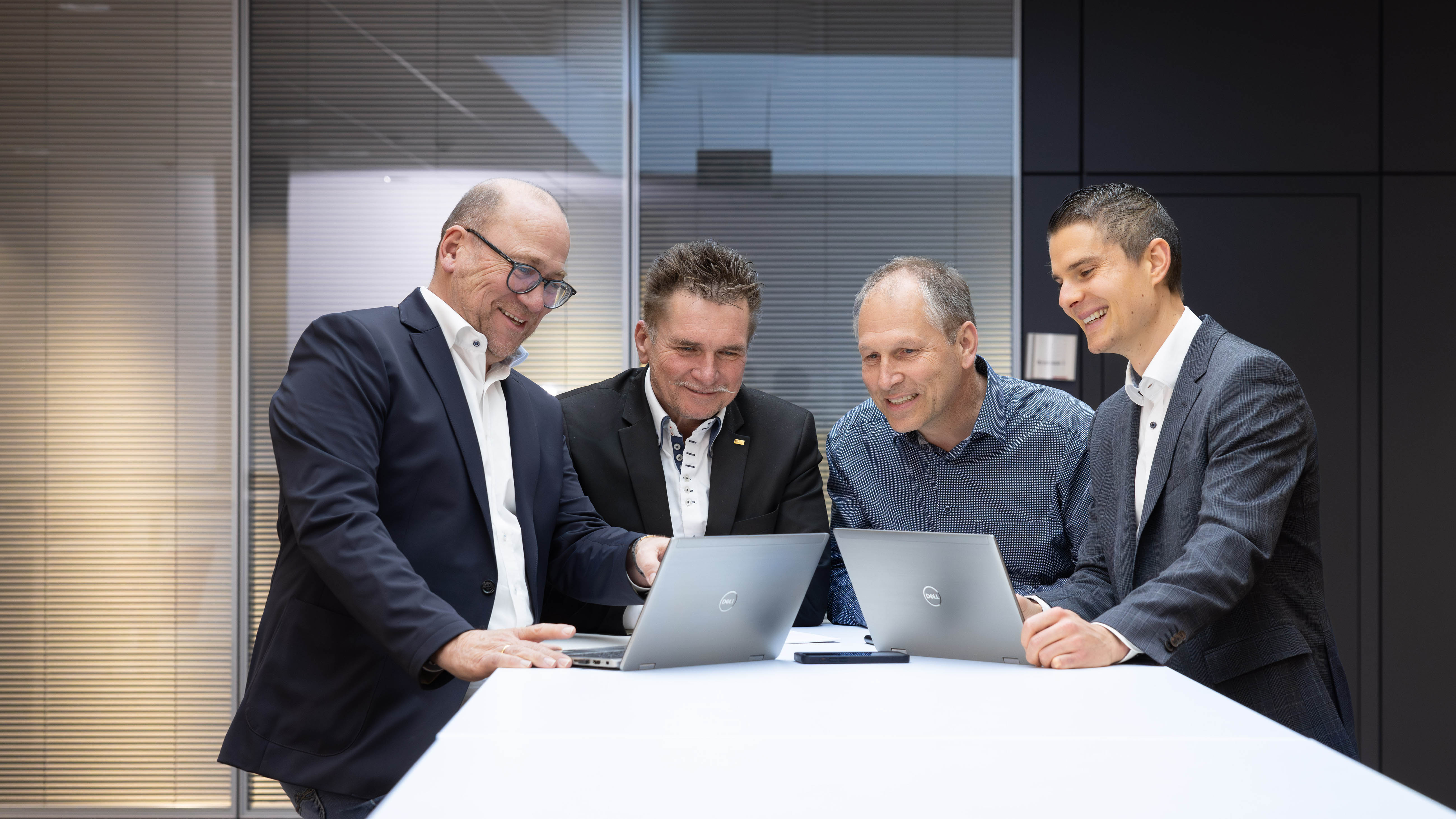 We live service
Let's talk about partnership
Keeping your material handling solution highly available – that's what we work for passionately, with our finger on the pulse of research and practice. It is important to us that your palletizing systems run reliably and that you can flexibly adapt your processes at any time as your requirements change.
With inos, you enter into a trusting partnership with a reliable partner over the entire lifecycle of your solution. Our global network is ready. We think ahead for you, accompany you and offer service with added value and vision.
Our portfolio
Turnkey solutions for industrial automation
Give your processes vision
Your contact person: Thomas Klaiber
Do you want to palletize and depalletize with system and adapt your logistics to Industry 4.0? We'll be happy to help you!