The project
Our customer:
The BMW Group is a leading automotive manufacturer headquartered in Munich, Germany, with global production facilities located in Munich, Dingolfing, Regensburg, Leipzig, Oxford, Shenyang, Spartanburg, and Debrecen (starting in 2025).
The initial situation:
High standards of quality apply in the automotive industry, and the BMW Group, as a premium manufacturer, places particularly high demands on precision and quality in the assembly of its vehicles. To this end, the company requires reliable quality control systems for its automated production lines.
The solution – powered by inos:
inos supports the BMW Group by integrating state-of-the-art best-fit systems into the automaker's production lines. The machine vision solutions can be configured with a high degree of flexibility and enable maximum precision in component alignment and maximum in-line quality control – even at high production speeds – from the body shell to final assembly.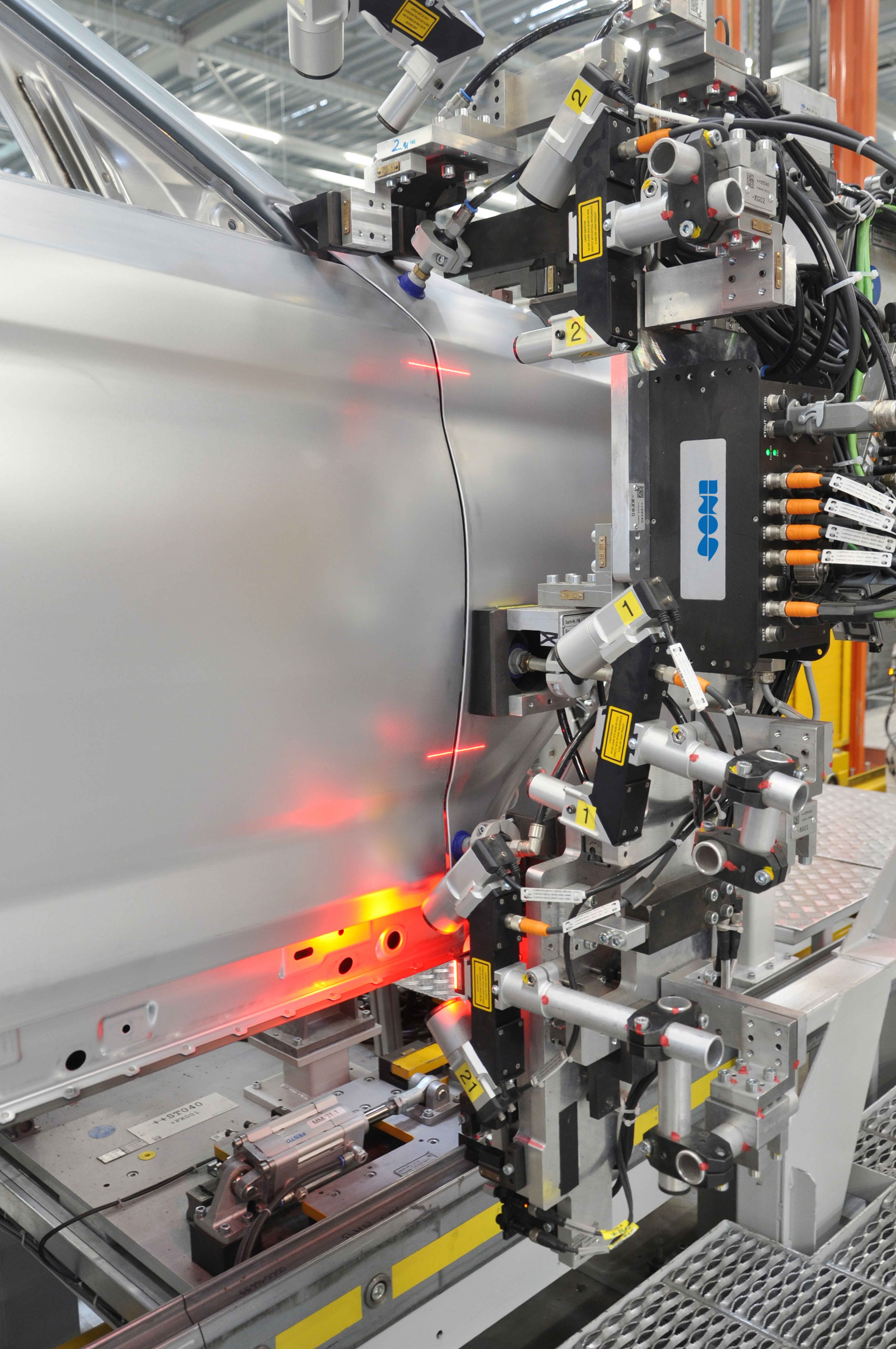 The package of solutions
Each production line is equipped with approximately 110 sensors on 11 tools for each vehicle model.
The stationary or robot-mounted vision systems measure the size of all joints, transitions, and mounting symmetries during component alignment.
The system compares the results with the nominal values in real time, calculates corrections, and adjusts the robot path accordingly.
Following the assembly process, the inspection system performs a reliable in-line quality inspection of the entire subassembly.
Benefits for our customer
High-precision production
with an accuracy of +/- 0.2 mm.
Reliable performance
even at high production speeds.
Flexible configuration
for setup or changeover in record time.
Proven expertise
from inos for over 25 years.
"The reliable combination of maximum precision and short cycle times make the best-fit systems from inos so impressive."